Spinach Artichoke Tahini Dip
---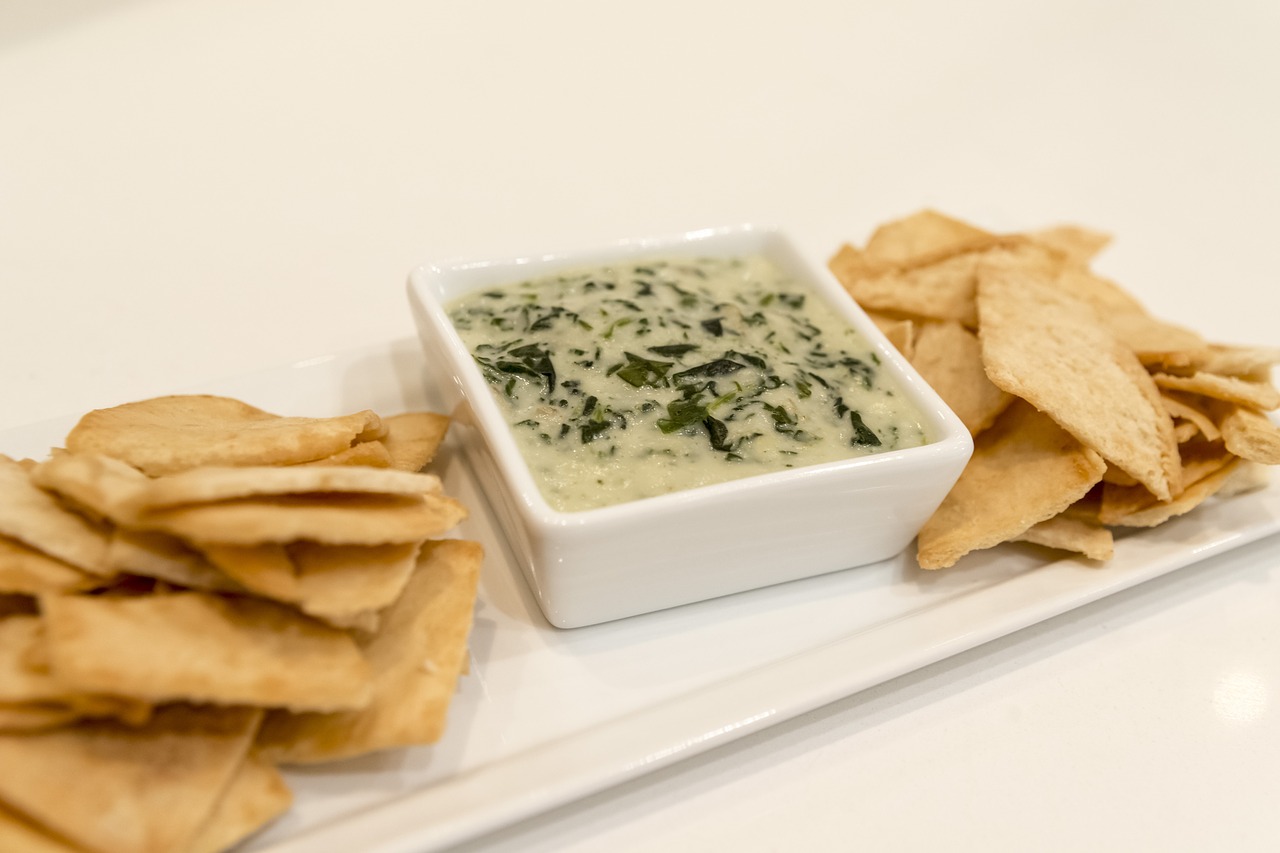 ---
Spinach Artichoke Tahini Dip is a must-have appetizer especially during parties it is very creamy-inside brown-and-crispy-on-top texture and cheesy taste. What makes this dip so appealing? It has nutritious veggies withfewer calories and good fats!
Pros
It has an extraordinary array of vitamins and minerals to strengthen our immune system and combat sickness.
It is rich in three carotenoids like beta-carotene, lutein, and zeaxanthin that help protect against heart disease and certain forms of cancer.
Consist of hummus that has rich in fiber, which, helps keep you full, and promotes digestive health.
It has tahini and olive oil, which, provides monounsaturated and polyunsaturated healthy fats.
It contains protein that helps fight hunger cravings and balance our blood sugar levels.
Cons
If you are taking blood-thinners like Coumadin,this dip is not good for you since it contains vitamin K that causes blood clotting.
This dip contains potassium and can be harmful to those whose kidneys are not fully functional.
What makes this dip better than others?
Spinach artichoke tahini is a flavorsome and creamy dip, with a subtle spice.It is full of healthy chicken peas, spinach, and nutritional yeast.This dip is made of leafy and healthy greens that pack in with nutrition. It is a great alternative to other dips that don't offer any veggies. Furthermore, this hot, cheesy, and bubbly dip is perfect for any party or gatherings. Moreover, it is full of good fat, creamy ingredients pair with bright green spinach and vibrant, marinated artichoke hearts. Additionally, it's all baked up to a bubbly, golden-brown vat of rich, and cheesy goodness!
Artichokes are very good digestive aid since Egyptian times and today we know they contain nutrients that deliver several health benefits. It contains fiber that promotes intestinal health by stimulating the growth of good bacteria in our colon.In addition, it has a soluble fiber, which, helps lower cholesterol and maintain balanced blood sugar. However, spinach has low in calories, high in vitamins, and one of the most nutrient-dense foods in existence.
Therefore, it is an exceptional source of more than 20 different measurable nutrients like dietary fiber, calcium, and protein. Furthermore, it has more than a dozen individual flavonoid compounds that work in conjunction as cancer-fighting antioxidants. Thus, spinach plays a big role by preventing the harmful effects of oxidation on your brain and premature aging.
How to make this dip
Homemade Spinach Artichoke Tahini Dip
Note: Always remember it is better if we choose organic products.
Ingredients
1 ½ cups garbanzo beans, cooked
½ cup artichoke hearts divided (much better if you used frozen, thawed, and squeezed dry artichokes)
2 tablespoons  tahini paste
2 large garlic cloves, peeled
½ teaspoon salt
¼ – ½ cup olive oil
½ cup spinach leaves
Instructions
In a food processor,add the beans, ¼-cup artichokes, tahini, garlic, and salt.
Blend until finely chopped.
While the processor is running, drizzle in the olive oil until smooth and creamy.
Add the other ¼ cup of the artichokes and the spinach and pulse a few times until the artichokes and spinach are chopped and still chunky.
Place it in, an airtight container for up to 5 days.
Freeze for up to one month.
Customer Reviews
I really enjoyed the simplicity of Spinach Artichoke Tahini Dip and my family loved it.
Super easy and very flavorful.
It was creamier than other dips I have had, so if you like it chunkier, I would recommend adding more spinach or artichokes.
Love, love this dish!
I was VERY surprised at how good this recipe was!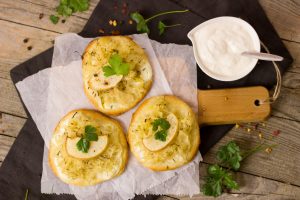 Get this at:
Summary
Reviewer
Review Date
Reviewed Item
Spinach Artichoke Tahini Dip
Author Rating