Tahini as Pasta Sauce
---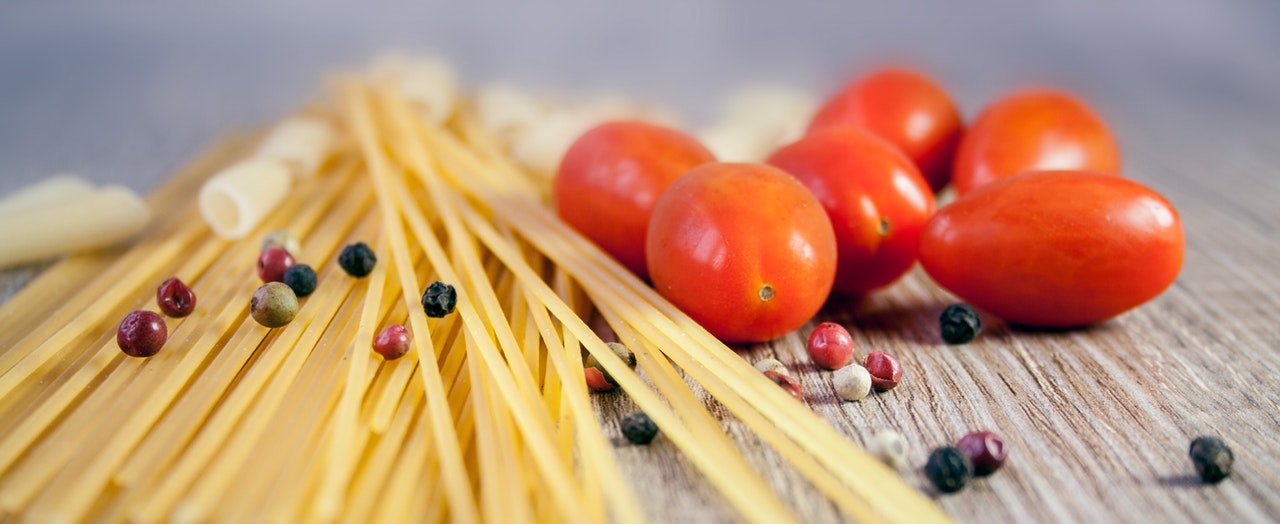 ---
We always thought of tahini or sesame seed sauce as an essential ingredient for hummus. But more than that, this very special paste can also be a sub for pasta sauce. Isn't it surprising? Tahini as pasta sauce.
Unlike the traditional pasta sauce we know, tahini pasta sauce adds a sweet, nutty taste to your pasta recipe. Aside from that, this healthy sauce increases the protein content of the food.
You can use tahini as a pasta sauce with almost every pasta recipes you know. Taste a different tang of pasta like never before with this tomato sauce alternative. You can also mix it with tomato sauce to create a nutty and tomato-y flavor to your recipe. Today we will learn how to use tahini as pasta sauce and pair it with some of your favorite pasta recipes.
There are two ways in using tahini as a pasta sauce. You can either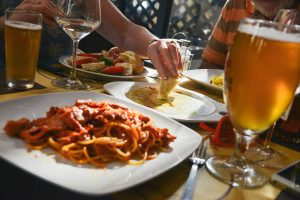 use it on a hot pasta or a pasta salad.
For hot pasta:
While cooking the pasta in hot boiling water, heat the olive oil over medium heat in a frying pan and toss some minced garlic. Add in and stir ⅓ cup of tahini. Add more oil until smooth and turn saucy. Transfer cooked pasta to the frying pan with tahini sauce. Add some stiff pasta water to make tahini sauce creamy. Finish it by squeezing a lemon, and adding some herbs and minced Parmesan. You can also add some vegetables if desired.
For pasta salad:
Tahini paste is a great alternative for mayo's high-fat content. Tahini blends with pasta salads naturally and as a good vegan substitute. For one lb of pasta, stir and mix ½ cup tahini, 2-6 tbsp water, fresh lemon juice, and a sprinkle of sesame. Season with garlic turned to a paste, a little honey, black pepper, and salt. Add up some vegetables, green onions, bell peppers, then coat it with tahini sauce.
Pasta with Vegetables and Tahini Sauce
Ingredients:
For the tahini sauce:
3 tablespoons tahini
1 tablespoons lemon juice
1 tablespoon olive oil
1 tablespoon apple cider vinegar
3 cloves of garlic
Pepper and salt (to taste)
Water (to thin)
For the pasta:
250 grams organic gluten free pasta
1 red bell pepper
1 cucumber
1 eggplant
Pepper and salt (to taste)
Directions:
For the tahini sauce:
Peel a clove of garlic and roast it in a small frying pan with olive oil. Mix all other ingredients together in a bowl and stir well. Smash the cloves of garlic and add to the sauce. Add water to thin.
For the pasta:
Slice vegetables and sprinkle it with salt and pepper. Roast the vegetables in a frying pan with olive oil or heat it with an oven for 10-15 minutes at 200 C. Cook the pasta. When finished, transfer a portion to a plate and add the roasted vegetables and the tahini sauce over it.
Now you can enjoy another unique and healthy kind of dish with tahini sauce. Pasta with tahini sauce is something you should try.
Summary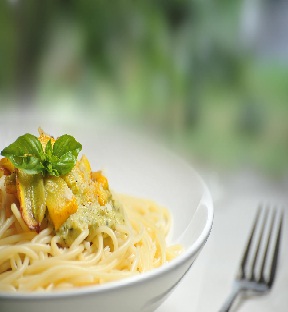 Recipe Name
Pasta with Vegetables and Tahini Sauce
Author Name
Published On
Preparation Time
Cook Time
Procedure
Ingredient
Total Time